Black Friday tips and tricks
Do it right and the upcoming Black Friday sales could save you money and boost your budget. Do it wrong and you could end up eating baked beans on 'Broke Saturday'. That's why we've come up with ten Black Friday tips and tricks to help you smash your Black Friday game plan!
What is Black Friday?
Think of Black Friday as the American equivalent of our post-Christmas Boxing Day sales. After all, the perfect antidote for an overload of turkey and gratitude is a rough-and-tumble consumer frenzy, right? (Only with a good Black Friday game plan!)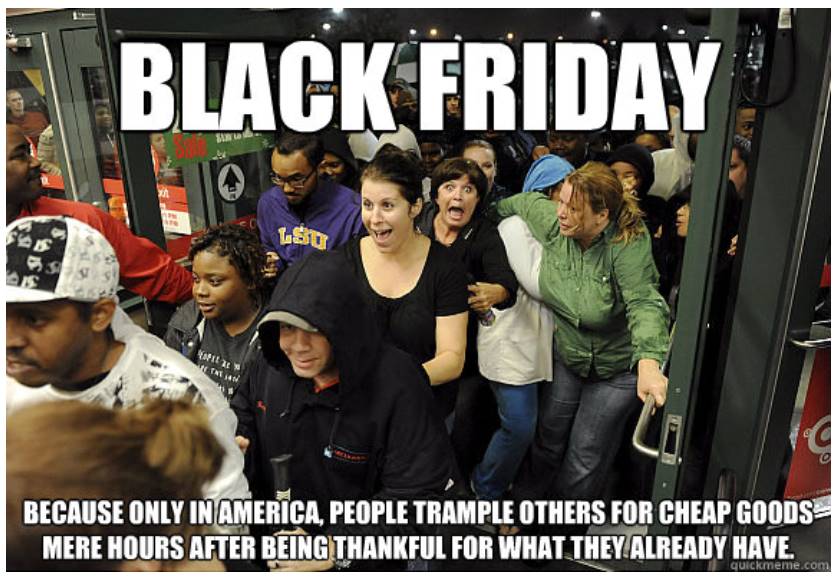 It's safe to say that Black Friday, one of the biggest days on the United States retail calendar, has made its way down under. Like hot dogs or Halloween, it was only a matter of time before Black Friday garnered popularity in Australia.
When is Black Friday?
Black Friday always follows Thanksgiving, and falls on the fourth Thursday and Friday of November.
What is Small Business Saturday and Cyber Monday?
In case a Black Friday game plan isn't enough, the weekend is bookended by Cyber Monday, with Small Business Saturday sandwiched in between. Black Friday emphasises elbow-to-elbow jostling at the shops, but Cyber Monday is all about online deals. (In reality, most retailers run online and in-store sales simultaneously).
Small Business Saturday is the holiday to get around. It's all about sharing the love with small businesses whose promotions can be overshadowed by the pomp and excitement generated by 'big box' retailers.
With the popularity of Black Friday growing each year withyearwith JB Hi-Fi, Kogan, eBay, Harvey Norman, Sephora, Amazon jumping on the bandwagon, small retailers struggle to compete. Small Business Saturday presents an awesome opportunity to support local brick-and-mortar stores and boost small business owners at a time where they're super susceptible to losing business to bigger brands.
What do you do on Black Friday?
One of the reasons that Black Friday shopping is so popular is that it conveniently falls the week before December, just as people are switching into Christmas shopping mode.
We asked MyBudget founder and personal finance expert Tammy Barton, 'What do you do on Black Friday?'
She said: "There's nothing wrong with shopping, as long as you budget for it. In fact, taking advantage of Black Friday deals, especially so close to Christmas, is a great way to save money. The key is creating a budget and working from a shopping list. It's the only way to avoid impulse buying, which can be expensive and lead to long-term financial stress."
That's why we've come up with the following ten-point game plan:
Your Black Friday Game Plan
1. Make a plan
The most important of all our Black Friday tips and tricks is to plan. Who are you going to buy Christmas presents for this holiday season? Put on your Santa suit and write their names on a shopping list. Next to each person's name, set a dollar amount for how much you're going to spend. Add up the total. Can you afford it? (More specifically, can you afford it without using your credit card?) If yes, great! If not, go back and adjust the amounts. You can use our Christmas budget template to help with this.
2. Create a personal wish-list
Who says a personal wishlist can't be part of your Black Friday game plan? If there's any money left over in your budget, make a personal wish list of Black Friday bargains to buy for yourself. Of these, sort what you need from what you want, and give priority to your needs.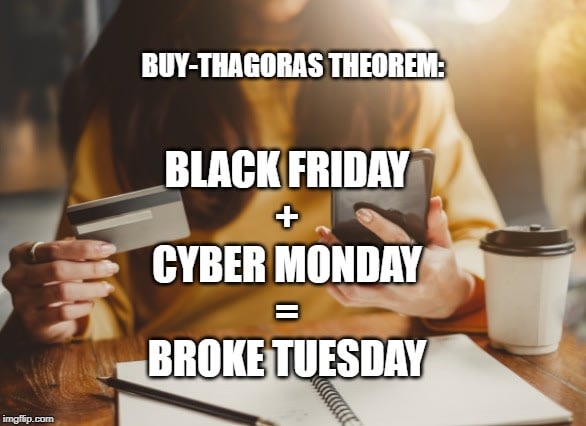 Now is also a good time to drop hints for Christmas. Send these Black Friday tips and tricks to your significant other, or text them lamenting that you can't afford that perfect item. Forget to clear your browsing history… "Oops did I leave that (perfect Christmas gift) in my cart on your browser?"
If they're still not getting it, just tell them 'I want a __ for Christmas'. The holiday season only comes around once a year, make it worth it!
3. Be first in-store or online
The saying 'First in, best dressed' rings true here. If you're first in-line or online at your favourite fashion retailer, you're literally going to be best-dressed. If you've been hanging out for something all year (and it fits in your budget), make sure you're prompt. Head to the shops before they open and take a book or podcast for amusement. That hour in line could save you hundreds of dollars on Black Friday deals.
4. Schedule your shopping list
Your Black Friday game plan can be scheduled in two ways. You can order your shopping list by need or by discount value. If you're shopping for Christmas gifts, try ordering your list based on what you need the most. Is your partner desperate for a new lawnmower this Christmas? Put that at the top of your list.
Alternatively, look at your list through the lens of the Black Friday deals. Ten per cent off a book isn't as significant as ten per cent off a new fridge. Order it from the biggest discount to the smallest and watch your savings sky-rocket.
Start today with a
FREE no obligation appointment.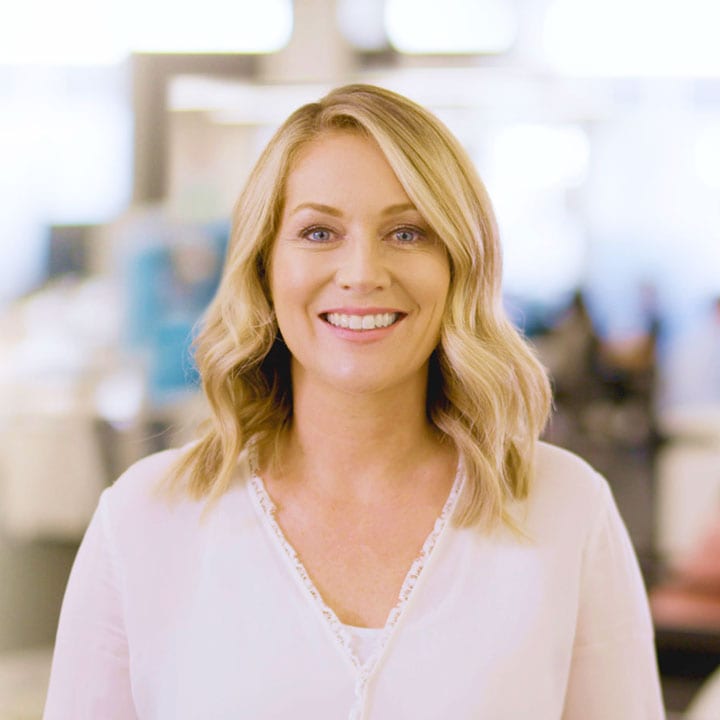 5. Do your research before Black Friday
One of the biggest Black Friday online shopping tips is to do your research. Retailers have been known to put prices up during a sale because they know shoppers will be in a buying mood. The only way to know you're getting the best deals is to research prices before Black Friday begins. In the weeks or months leading up to Black Friday, take your gift list and write down or set price alerts for each product you're after. This way, if the retailer hikes up prices, you'll know to look elsewhere.
It's also a great idea to keep an eye on early Black Friday deals. As the uptake of Black Friday increases, so do the sale periods. They now stretch out across the month, some even beginning a week or more before Black Friday arrives.
6. Check the payment terms
Don't wait to get to the cash register to discover what your payment options are. Some retailers will limit payment methods on Black Friday bargains. Others may allow you to layby, which can be a great way to lock in a discounted price for a small deposit. Layby is a great idea if you need some time to pay off your Christmas gifts but want a great price.
7. Check return and refund policies
Some stores have special policies during promotions, such as "Black Friday deals are final – no exchange or refund." It's super important to take stock of these policies and use it to inform whether you purchase. If you're buying your niece a pair of bathers for Christmas, you need to be able to exchange them if they don't fit. A budget-friendly item is only a good deal if it fits its purpose.
8. Make sure you're shopping in Australian dollars
When it comes to Black Friday online shopping tips, this one will sneak up on you and steal your savings if you're not careful. Black Friday is primarily a US holiday. Many big US retailers only display prices in USD. It's easy to forget to check the currency, fall in love with something only to realise it's in USD (and more expensive) once you're too attached.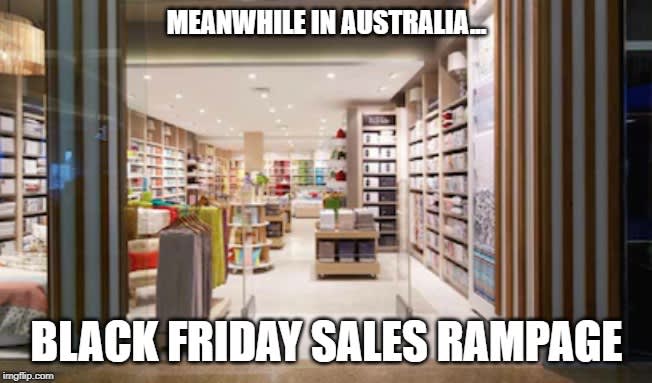 If you end up purchasing, you've derailed your budget and it might cause your spending to snowball. If you manage to resist (great work!) you're left feeling dissatisfied with your shopping experience. It's a lose/lose. How to avoid it? Check the site's currency before you start shopping and turn on location services for your browser so it knows to default to AUD.
9. Shop in private mode
Black Friday online shopping tips are useless if the online store tracks your clicks and increases prices. Online stores are ruthless in their goal to get you to purchase a product. From abandoned cart emails to cookies analysing your movements, they have the psychology of the shopper down (hotel and flight retailers are particularly vigilant). If you're online shopping, use private or incognito mode. This way stores can't track your movements and increase prices on items just because you've looked at them multiple times.
10. Ask for a cheaper price
One of the simplest Black Friday tips and tricks is to offer to pay cash for a discount. One way to know if there's wiggle room in the sale price is to ask what payment methods are available.
If Afterpay or interest-free finance is accepted, you can be confident that the retailer is paying around five per cent commission to a finance company. Don't be afraid to ask for a cash discount – cash is great for controlling your spending and giving you leverage at the counter. You'll be surprised at how much wiggle room companies have when it comes to discounts, especially local retailers.
Ask if a store does price matching. Most large retailers price match to five or ten per cent. Not only does this put your research to good use, it's more convenient, allowing you to tick off a couple of items at the one store.
Money feeling a bit tight?
If you're struggling to save money, then it might be time to speak to the team at MyBudget.
We can help you create a customised budget designed to achieve your dreams faster and live your best life free from money worries.
To book a free phone appointment, give us a call on 1300 300 922 or enquire online.
Call 1300 300 922 or get started today
This article has been prepared for information purposes only, and does not constitute personal financial advice. The information has been prepared without taking into account your personal objectives, financial situation or needs. Before acting on any information in this article you should consider the appropriateness of the information having regard to your objectives, financial situation and needs.
All customised budgets and consultations with money experts are subject to MyBudget's qualification criteria. We recommend that you read and consider our Product Disclosure Statement.