10 Black Friday shopping tips
Are you ready to score the best holiday deals on Black Friday? The biggest shopping day of the year is just around the corner, and if you want to make the most of it, you'll need some insider tips. Don't worry, we've got you covered! With these 10 Black Friday shopping tips, you'll be able to navigate the chaos and come out with the best bargains without blowing your budget.
Black Friday can be overwhelming, with long lines, crowded department stores, and limited quantities of popular items. Whether you're a seasoned Black Friday shopper or a first-timer, these tips will ensure that you have a successful and stress-free shopping experience.
So, get your shopping list ready and prepare for some serious savings. With these 10 Black Friday shopping tips, you'll be able to snag the best exclusive deals, avoid getting overwhelmed and falling for instant gratification, and check off all the items on your wish list.
What is Black Friday?
Black Friday is a highly anticipated shopping event that takes place annually. It is known for offering massive discounts and deals on various products. On this day, stores extend their opening hours and attract a large number of eager shoppers. While some shoppers enjoy taking advantage of the holiday sales to purchase big-ticket items, others may find the crowds and chaos overwhelming. It is important to be mindful of your holiday shopping budget and not get carried away by the enticing clearance sales signs and discount percentages.
When is Black Friday?
In 2023, Black Friday takes place on November 24, after Thanksgiving in the United States. It occurs annually on the fourth Friday of November, providing shoppers with great access to both in-store and online shopping deals and discounts to kick off the holiday season.
What is Small Business Saturday and Cyber Monday?
Small Business Saturday and Cyber Monday are two important days in the Black Friday shopping weekend. While Black Friday is known for crowded in-store shopping, Cyber Monday focuses on online deals. However, it's worth noting that many major retailers offer both online and in-store doorbuster sales during this entire weekend.
Small Business Saturday specifically highlights the importance of supporting small businesses. It's an opportunity to show love and appreciation for these establishments, whose promotions may sometimes get overshadowed by your larger preferred retailers. So, while you're out shopping, don't forget to support your local small businesses too!
What do you do on Black Friday?
One question that often arises when it comes to Black Friday is, "What should I do on this day?". To answer this, we turned to MyBudget Founder and personal budgeting expert Tammy Barton, who shared some valuable insights. According to Tammy, there's nothing wrong with participating in Black Friday shopping, as long as you plan and budget for it.
In fact, taking advantage of the deals during this time, especially with Christmas just around the corner, can actually help you save money. The key is to create a budget and stick to a shopping list, as this will help you avoid making impulsive discretionary purchases that can be costly and lead to financial stress in the long run. So, if you're wondering what to do on Black Friday, Tammy suggests being prepared, sticking to your budget, and making wise shopping decisions.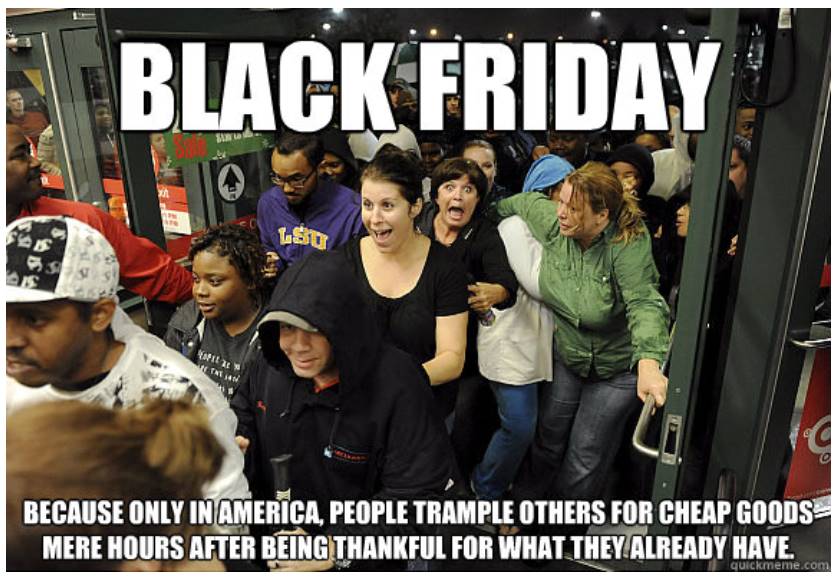 10 Black Friday shopping tips
Below, we've put together 10 Black Friday shopping tips so that you don't find yourself filled with Saturday morning regret.
Make a plan
One of the most crucial tips for successful Black Friday shopping is to make a plan. Before diving into the doorbuster sales bargain frenzy, take some time to think about who you need to buy Christmas presents for this shopping season.
Create a shopping list and assign a specific dollar amount for each person. It's important to be realistic and consider your budget. Take a moment to add up the total and assess whether you can afford it without relying on credit cards. If the answer is yes, that's great! If not, go back and adjust the amounts accordingly. To assist you in this process, you can utilise our Christmas budget calculator.
Create a personal wishlist
Creating a personal wishlist can be a fun and strategic part of your Black Friday shopping plan. It allows you to prioritise your needs and wants, ensuring that you make the most of your gift budget. As you browse through Black Friday online shopping deals, take note of items that you would love to have for yourself. Differentiate between what you truly need and what you simply desire.
It's also a great time to drop hints to your loved ones about the items you have your eye on. Share these Black Friday tips and tricks with them or casually mention that you can't afford that perfect item. If they still need some guidance, don't hesitate to express your wishes directly by saying, "I would love to receive a __ for Christmas." Remember, the holiday season is special, so make it memorable by getting the items you truly desire.
Be first in-store or online
Being the first to shop on Black Friday can have its advantages. If you're eager to get your hands on a specific coveted item that you've been eyeing all year, it's important to be prompt. Arriving at the shops or logging on to the website before anyone else can ensure that you have the best chance to snag the deals you want. Consider heading to the shops before they open and bringing something to keep yourself entertained while you wait. Being first in line or online can potentially save you a significant amount of money on Black Friday deals.
Schedule your shopping list
When it comes to tackling Black Friday shopping, having a plan in place is crucial. One effective way to organise your shopping list is by scheduling it based on your specific needs or the value of the substantial discounts available. If you're shopping for Christmas and birthday gifts, prioritise coveted items that are most needed by your loved ones. For example, if your partner is in dire need of a new lawnmower, make sure to put that at the top of your gift list.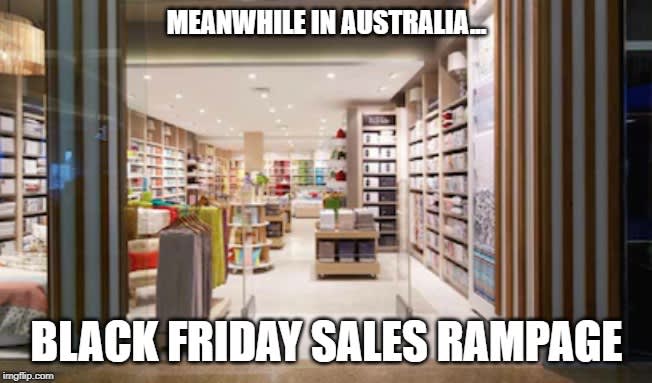 Alternatively, you can approach your shopping list by focusing on the Black Friday deals themselves. Assess the substantial discounts offered and rank your items accordingly, from the biggest discount to the smallest. This way, you can maximise your savings and watch them soar. Remember, prioritising your list based on either need or discount value can help you stay organised and make the most out of your Black Friday shopping experience.
Do your research before Black Friday
Before diving into the frenzy of Black Friday shopping, it's important to do your research. Retailers are clever and may raise prices during the clearance sale, counting on shoppers to be in a buying mood. To ensure you're truly getting the best deals, take the time to research lowest prices before Black Friday kicks off. In the weeks leading up to the big day, this is the perfect time to make a gift list of the products you're interested in and keep track of their original prices.
Consider setting price alerts to stay updated. You can do this by signing up to loyalty programs, being added to their email lists and making sure you're aware of all of their special deals. By doing so, you'll be well-informed and ready to spot any price hikes based on some of the hottest item's price history, allowing you to explore other options. Additionally, keep an eye out for early Black Friday deals. As the popularity of Black Friday grows, the clearance sale periods are expanding. Some online sales even begin a week or more before the official Black Friday arrives. Stay vigilant and be prepared to snatch up those early bargains!
Check the payment terms
Before you head out for your Black Friday shopping spree, it's important to be aware of the payment options available to you. Don't wait until you're at the cash register to find out. Some of your favourite retailers may have limitations on payment methods for their Black Friday deals.
On the other hand, some may offer the option to layby, which can be a convenient way to secure a discounted price with a small deposit. If you're looking to spread out your payments for your Christmas gifts while still getting a great deal, layby is definitely worth considering.
Live your life
free
from money worries
Create your own budget plan designed to help you live the life you want
Check return and refund policies
When it comes to shopping on Black Friday, it's important to be aware of the return and refund policies of the stores you're planning to shop at. Some stores may have specific policies during promotions, such as "Black Friday deals are final – no exchange or refund." This information is vital to consider before making any discretionary purchases.
For example, if you're buying a gift for someone, like a pair of clothing for a family member for Christmas or a gift card, it's essential to have the option to exchange them if they don't fit. Remember, a budget-friendly item is only a good deal if it serves its purpose and meets your needs. So, always check the return and refund policies to ensure a hassle-free shopping experience.
Another way to reduce post-purchase regret is to check product reviews from independent ratings and legitimate sources.
Make sure you're shopping in Australian dollars
One important tip to keep in mind when shopping on Black Friday is to ensure that you are browsing and making opportunistic purchases in Australian dollars. Since Black Friday is primarily a US holiday, many US major retailers display prices in USD. It's easy to overlook this and get excited about a product, only to realise later that it's in USD and more expensive when converted to Australian dollars.
This can derail your gift budget and lead to overspending or leave you feeling unsatisfied with your shopping experience. To avoid this, make sure to check the currency on the website before you start shopping and enable location services for your browser so that it defaults to displaying current prices in AUD.
There are also some handy browser extensions like Honey that can search for unused discount codes for any additional discounts. Nothing like getting an extra discount at your favourite stores!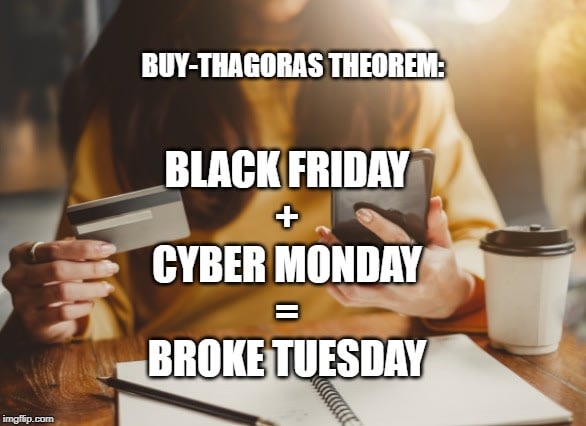 Shop in incognito mode
When it comes to online shopping, it's important to be aware of how online retailers track your activity and potentially increase prices based on your browsing history. Online stores are experts at understanding shopper behaviour and will do whatever it takes to encourage you to make a purchase. This includes sending abandoned cart emails and using cookies to analyse your movements.
To protect yourself, it's recommended to shop in private or incognito mode. By doing so, you can prevent stores from tracking your activity and potentially raising prices on the hottest items you've shown interest in. Just remember to also consider shipping costs before making a final purchase.
Ask for a cheaper price
When it comes to shopping on Black Friday, one tip to keep in mind is to ask for a cheaper price. Many retailers, and likely many of your preferred retailers, have some flexibility in their clearance sale prices, and it doesn't hurt to inquire about any available discounts.
One way to gauge this is by asking about the accepted payment methods. If cash is an option, you can use it to your advantage by requesting a cash discount. Paying with cash not only allows you to have better control over your spending, but it also gives you some leverage during the transaction. You might be pleasantly surprised by how willing companies are to offer substantial discounts, especially your local favourite retailers.
Additionally, it's worth asking if a store does price matching, as many larger retailers offer this option. Not only can this save you time and effort by consolidating your opportunistic purchases in one place, but it also puts your research to good use. With the growing popularity of Black Friday and the dominance of big brands, supporting local brick-and-mortar stores through Small Business Saturday presents a fantastic opportunity to boost small business owners during this crucial time.
Money feeling a bit tight?
If you're struggling to save money, then it might be time to speak to the team at MyBudget. We can help you create a customised budget designed to achieve your dreams faster and live your best life free from money worries.
To book a free phone appointment, give us a call on 1300 300 922 or enquire online.
Call 1300 300 922 or get started today
This article has been prepared for information purposes only, and does not constitute personal financial advice. The information has been prepared without taking into account your personal objectives, financial situation or needs. Before acting on any information in this article you should consider the appropriateness of the information having regard to your objectives, financial situation and needs.